Enter the awards to showcase how your businesses is navigating the current climate through innovation, leadership, and sustainability. Check out the awards we have open for competition this year and see how you stack up against our judging criteria
How it works
Eligibility
Entrants must be a current financial member of Master Electricians
Why enter?
The Excellence Awards recognise excellence and achievement across the electrical sector. They communicate and educate both the sector and the public on the critical work being done to ensure reliable, affordable, sustainable future as we navigate a world-wide pandemic while operating to the highest standards.
Here are some of the reasons to enter and tell your story and associate with the awards:
Lead the growth and development of the sector as a whole by promoting excellence in best practice
Further the reputation of your business and associate your brand with quality
Establish a position of leadership within the industry
Attract and retain talent and investment through your values and behaviour.
The Excellence Awards categories are chosen to reflect today's business priorities and offer entry opportunities for organisations and individuals.
We encourage prospective entrants to consider projects, products, policies and people. And that "business as usual" activity might actually be award material.
Entry advice
The quality of your entry is very important. It should be accurate and provide detailed information. Make sure to attach clear and concise documents that might cover:

Scope of project
Plans and design
Customer expectations/brief.

It is over to you to convince the judges why your project, individual or initiative is excellent, and the entry form and your attachments are the place to do this.
Your business-as-usual might be so excellent as to take the award home on the night – don't be discouraged from entering if your day-to-day operations are excellent
Get the team involved to agree on the process and be involved.
Top tips
To benefit from these awards, you do need to put your best foot forward from the outset, so here are six tips to help you complete your awards application and stand out to the judges
Think strategically
Play to your strengths
Make sure your attachments are clear and concise
Create the final version – get it another set of eyes to check it
No extension will be given, so get started now
Get everyone booked in: Input, review, sign off, awards dinner.
2022 Award Categories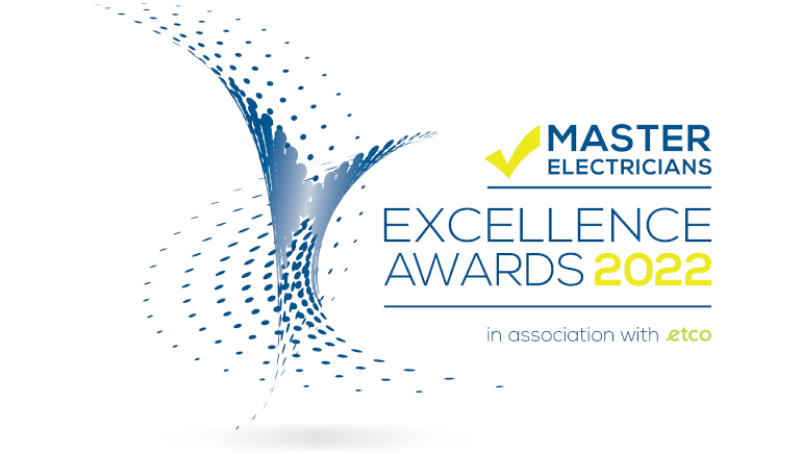 Emerging Business Award
The Emerging Business Award aims to recognise achievement in the new business space. If you're a business under 7 years old and have experienced some awesome growth numbers, let us know about it and throw your hat in the ring for this award. Some examples of what we are looking for are listed below in the judging criteria.
Judging criteria:
Business less than 7 years old
Show % growth in any of the following:

Customer base
Turnover/revenue
Staff
Trainees
Lighting Award
This award is open to projects demonstrating the use of the latest advanced lighting technology, with energy efficiency and lighting performance at the forefront.
Judging criteria:
Latest advanced lighting technology
Energy efficiency
Lighting performance
Project Awards: Under $1M, Over $1M, Over $5M
Each category is awarded to a member based on the successful application of trade skills, compliance with contract specification and WHSMS, along with appropriate commercial and management skills. The budget amount relates to the overall cost of the project rather than just the electrical component.
Judging criteria:
Total Project budget relevant to award category
Quality of Workmanship
WHSM
Deadline Management
Design & Innovation
Energy Efficiency Award
Energy efficiency is a growing demand in the electrical industry. This award aims to recognise those that have front-footed this demand and challenged their business to embrace energy efficiency practices and products.
Judging criteria:
Energy efficient products used
Waste management
Sustainable practices
Innovation Award
Our industry and wider society is forever changing. This award celebrates those that have taken innovative thinking to a new level and successfully adapted to this change by introducing new and exciting initiatives to their business.
Judging criteria:
Businesses shows CSR
Environmental
Technology
Community involvement/Contribution to community
Economical
Industry Champion Award
This new award category looks at the person or business that has a strong connection to the electrical industry. They are passionate about where our industry is going and they get involved in it's different facets. The successful winner will be striving for excellence not just in their own business but for the industry as a whole. A part of this will be embracing our innovative future.
Judging criteria:
Training (both apprentices and staff)
Active involvement in the industry
Sustainable practices
Innovation
Master Electrician of the Year
The Master Electrician of the Year award identifies a single electrical contracting business in the Master Electricians membership that actively displays the Master Electricians values and attitude.
Judging criteria:
Use of the brand
Ratio of trainees to qualified tradespeople
Quality assurance uptake
Use of ETCO
Contribution to branches
Contribution to industry
2022 Award winners
Master Electricians Excellence Award 2022
Dalton Electrical Auckland
Industry Champion Award
Buzz Barham – Buzz Electrical Limted
Hawkes Bay
Project Award Over $5 Million
Gold – KME Services NZ Pty Ltd
Te Pae Christchurch Convention Centre
Christchurch
Silver – Prime Electrical & Data Services Ltd
Voco-Hie Hotel
Auckland
Bronze – Prime Electrical & Data Services Ltd
The Pacifica Apartments
Auckland
Project Award – $1 – $5 Million
Gold – Buzz Electrical
Villa Maria – Hawkes Bay Winery
Hawkes Bay
Silver – Millars Electrical Contractors Ltd
NZ Bus Electrical Infastructure
Wellington
Bronze – Good Electrical Limited
Sunnyside Road, Coatesville
Auckland
Project Award – Under $1 Million
Gold – Aotea Electric Canterbury
Kiwi Rail Waltham Scenic Journeys Service Centre
Christchurch
Silver – Buzz Electrics
Dags to Riches – Confin 1 – Cavalier Bremworth, Awatoto
Hawkes Bay
Bronze – Nairn Electrical Ltd
Selwyn District Council – Rolleston Helpet Water Treatment Plant
Selwyn
Emerging Business Award
Gold – Simpson Electrical Ltd
Auckland
Silver – Marshall Electrics Limted
Auckland
Bronze – Cassidy Davies Electrical
Christchurch
Energy Efficiency Award
Gold – The McKay Group
Ika Rere Electric Ferry
Wellington
Silver – Des Scott Electrical 2008 Ltd
KNX Home Automation – Bleeker House
Waimate
Bronze – Cornerstone ECD
Marshall Residence
Canterbury
Lighting Design Award
Gold – KME Services NZ Pty Ltd
Te Pae Christchurch Convention Centre
Silver – Prime Electrical & Data Services Ltd
Voco-Hie Hotel
Auckland
Bronze – Cornerstone ECD
Marshall Residence
Canterbury
Innovation Award
Gold – Des Scott Electrical 2008 Ltd
Mobile Seed Cleaning Truck
Waimate
Silver – EIS Ltd
Ballance Agri-nutrients Mixer
Southland
Bronze – EIS Ltd
INSOL Wind Tunnel
Southland
Judges Special Recommendation Award
Dalibour Jordanovski Des Scott Electrical
Lorenz Wolf – EIS
Carl Williams – Buzz Electrics
Terms and Conditions
Entrants in all categories must be financial members of Master Electricians at the time of submitting entry. They must have maintained membership or host company status until the date of announcement of an award to be eligible for the award.
Master Electricians and the judges it appoints in each category of award will maintain confidentiality of information provided in the entry and during the judging process, subject to the provisions of condition 6.
Judges' decisions will be final and no discussion or correspondence will be entered into in relation to the process or the results.
If the award involves work performed under contract, the entrant must obtain and supply evidence of having obtained the consent of other parties to the contract to the entry of the work for an award, and to the necessary inspection and judging.
If the award involves on-site inspection of work performed by the entrant, site access must be arranged for the judges through a representative of the entrant, who will accompany the judges onto the site. Arrangements for site visits will be co-ordinated by Master Electricians.
The entrant representative who meets with the judges for on-site inspection will have sufficient authority to determine what photos and/or video recordings may be taken of the work, and the use to which those photographs and/or video recordings may be put. Master Electricians would expect, unless advised otherwise, to be able to use selected visual materials at its discretion to support the presentation of any award, and to promote Master Electricians and its members in future.
The awards will be announced at an event organised by Master Electricians, date to be confirmed